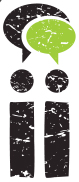 The Light Between Worlds
By Laura E. Weymouth
(HarperTeen, 9780062696878, $17.99)
"Laura Weymouth's debut novel,
The Light Between Worlds
, is a captivating tale of two sisters struggling to find home and to find themselves. The younger, Evelyn, longs for the days when she and her sister and brother lived in the Woodlands, a mystical Narnia-like land Weymouth paints with beautiful lyricism. Evelyn has carried the weight of her longing since she and her siblings returned to post-WWII England. When Evelyn goes missing, Philippa carries the loss of her sister, as well as the pain of her own choices. They embark on their own journeys of healing and belonging, each searching for what they've lost and where they belong. Written with meaning, feeling, and depth,
The Light Between Worlds
is a stunning debut."
--Hannah Wilson, Out West Books, Grand Junction, CO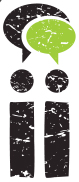 Indies Introduce -- outstanding debuts as selected by independent booksellers